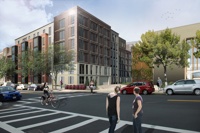 105 Washington Street
105 Washington Street, Boston, Massachusetts
Location: 105 Washington Street, Boston, Massachusetts
Property Type: Residential
Project: Featuring 70 luxury rental residences with a 70 vehicle parking garage.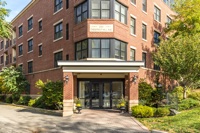 150 Chestnut Hill Avenue
Brighton, MA
Opened in 2010 this brand new residential building consists of two bedroom, two bathroom luxury apartments located less than a mile from Brighton Center.
Amenities include parking garage, furnished rooftop deck, outdoor patio, unit balconies, in unit laundry and stainless steel kitchens. Close to public transportation, shopping, fine restaurants and the cultural attractions and world class shopping of downtown Boston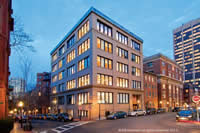 Suffolk University sells Fenton Building for $15M
Derne Street Partners LLC, an entity managed by Jeffrey Feuerman, president of Brookline Development Corp., has purchased a Suffolk University classroom and administrative building on Beacon Hill for $15 million.
We offer a wide range of expertise, including ground-up construction, building rehab, multi-family rehab, and office and industrial work

BDC has completed more than $200,000,000 worth of projects over the past 19 years. We specialize in taking projects from original concept to final permitting. We have partnered with many of the local community groups and historical societies in and around the city of Boston to gain project approval. All of our work is done for our own portfolio, and held to our own high standards.